Play Room
child care information
for parents and providers
Preschool Resource Room
early childhood curriculum,
toddler themes, infants
thorugh school agers, etc.
Kitchen
recipes, menus, left overs,
once-a-month cooking, more!
Study
homeschooling,
learning styles,
homeschooling & daycare, etc.
Home Office
internet, graphics,
win my award, etc.
Family Room
fun stuff, bible study, how to pray for your husband, Nascar, etc.
Bathroom Scales
weight loss, recipes,
Devotions for Dieters, etc.
Backdoor
banners, awards, adoptions, blinkies
Mailbox
email, letters, suggestions
Webdesign
Need a website?
Please take a moment to read
Pamm's House Site Disclaimer.
Thanks.
How to Take Care of Nursing Scrubs
Pamm's House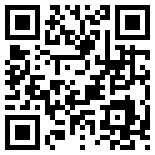 November is
Diabetes Awareness Month

Since April 5, 2003